Mechanical Engineering Design
& Detailing Case Studies
CASE STUDY 1 - DRILLING MACHINE
A client approached us with a problem they were having with part of their manufacturing process. At the time, they were drilling and tapping holes into cast handles manually making it a time-consuming process, decreasing productivity and efficiency. It was clear that a more automated approach would be most ideal in reducing the processing time.
Using our internal design gate process, concept sketches for an automated machine with separate drilling and tapping heads was produced. Using an indexing table, this means multiple operations can be performed in parallel.
Once the concept idea had client approval, initial scheme drawings were produced of an automated machine to perform the drilling and tapping process.
Detailed manufacture drawings were then produced from the 3D CAD model enabling manufacture of the machine.
CASE STUDY 2 - HEAVY MACHINE HANDLING
A client had a manual handling issue for moving cash machines. They required an engineered solution to reduce risks to operators. The existing process involved the use of bars to help roll the ATM onto a pallet truck.
A concept design proposal was initially produced. This was for a low height pallet with a ball transfer unit. The proposed ball transfer unit would allow for the operator to manoeuvre the ATM on and off the pallet with more ease.
Once approved, final detail manufacture drawings were produced from the 3D CAD model of the pallet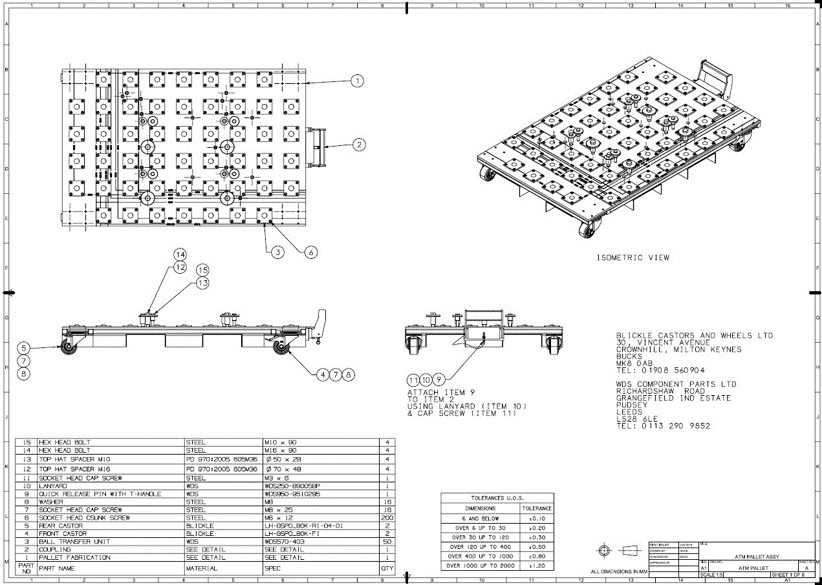 The first prototype pallet truck manufactured and commissioned from Nova's 3D CAD models and detailed manufacture drawings.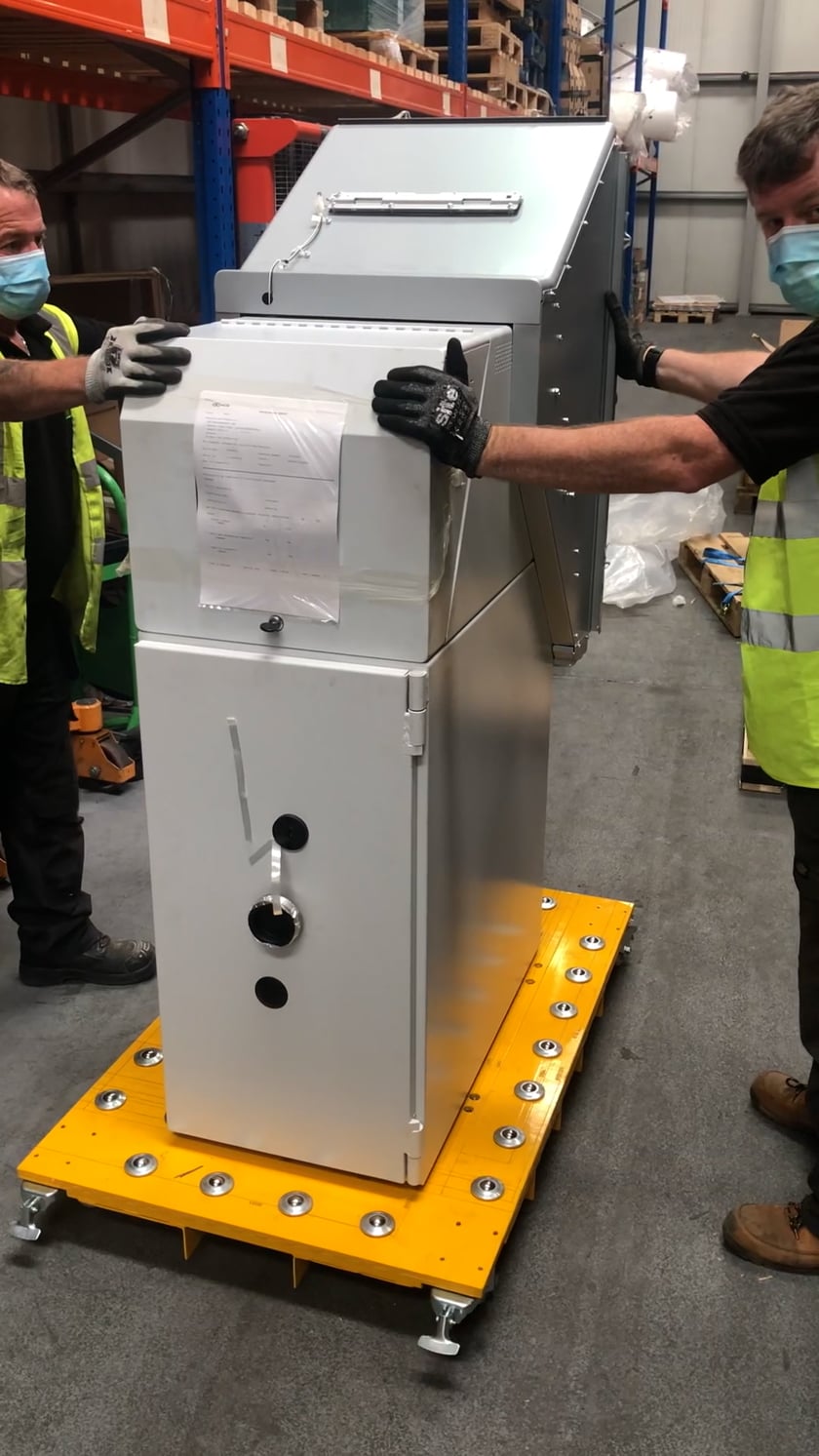 CASE STUDY 3 - SPEAKER GRILLE
Customer request was to automate a process that involved a speaker grille having tabs folded over once it had been placed into the housing. The machine was also required to perform a heat staking operation that applied a seal around the perimeter of the grille.
Concept design was for the machine to be an aluminium frame construction with pneumatic press head for bending tabs over and a heating element for performing the heat staking operation. This would be done within a guarded cabinet with clear polycarbonate front to aid visibility.
As part of the final machine, Nova produced detailed manufacture drawings of both the heat stake and tab folding processes.
Final machine – Tab Forming Assembly shown in cabinet